AwardWallet receives compensation from advertising partners for links on the blog. Terms Apply to the offers listed on this page. The opinions expressed here are our own and have not been reviewed, provided, or approved by any bank advertiser. Here's our complete list of Advertisers.
Offers for Bank of America cards mentioned in this post have been updated as of 12/06/2023
This promotion has ended; please review current/active promotions.
In mid-September 2023, Delta announced massive changes to how you'll earn Delta Medallion elite status. While Delta wants to focus on the positives — like only having one elite status qualification metric — most Delta elites are laser-focused on the significant increase in spending requirements. To earn Delta Diamond elite status in 2024, a SkyMiles member needs to earn a whopping 35,000 Medallion Qualifying Dollars.
Are you a Delta Medallion elite who's ready to bail on SkyMiles after these changes? If so, Alaska is ready to welcome you with a Mileage Plan elite status match. And, if you play your cards right (pun intended), you can score even higher elite status with Alaska than you currently have with Delta.
Key Terms of Alaska's Status Match for Delta Elites
This Alaska status match is only available to current Delta Medallion elites.
Must submit your request and proof here by October 31, 2023.
Applicants will get Alaska Mileage Plan elite status for at least a 90-day challenge period.
If you have a Alaska Airlines Visa® credit card (or get one by December 31, 2023), your elite status will be extended through December 31, 2024.
Your Delta elite status must have been earned through "actual flight miles or segments" — not "credit card activity, transferred points, or any other promotional offer."
Only one status match is allowed for the lifetime of your Mileage Plan account.
Verification and approval of your status match request can take up to four weeks.
Offer valid only for legal residents of the United States and Canada.
Not a current Delta elite? Here's how you can match your elite status to Alaska Airlines from other airlines.
What Alaska Mileage Plan Status Delta Elites Will Receive
The elite status match table for this offer is rather convoluted. The elite status you'll get depends on two factors: How long your Delta Medallion elite status is good for and whether or not you're an Alaska Visa Card holder by December 31, 2023.
No card route
If you aren't a Alaska Visa Card holder — and don't get one before December 31, 2023 — you'll get the following Alaska elite status for a 90-day challenge period:
Silver Medallion => MVP
Gold Medallion => MVP Gold
Platinum Medallion => MVP Gold 75K
Diamond Medallion => MVP Gold 75K
To extend that status through December 31, 2024, you'll need to complete the following flying challenge in the 90 days after your request is approved:
MVP status: Fly 5,000 miles on Alaska
MVP Gold status: Fly 10,000 miles on Alaska
MVP Gold 75K status: Fly 20,000 miles on Alaska
Note that only flights on Alaska Airlines count toward this status challenge. That means you won't be able to shortcut it with long-haul flights on Alaska's partners like Qantas or Qatar.
Alaska Visa Card shortcut
Thankfully, there's a much easier way to extend your Alaska elite status through December 31, 2024. Just by having or getting a Alaska Visa Card, you won't have to complete a status challenge. Even better, you may get an even higher tier of Alaska elite status. The trick: Your matched status depends on how long your current Medallion elite status is valid.
Current Delta Elite Status
... if valid through
December 31, 2023, you'll get
... if valid through
December 31, 2024, you'll get
Silver Medallion
MVP
MVP Gold
Gold Medallion
MVP Gold
MVP Gold 75K
Platinum Medallion
MVP Gold 75K
MVP Gold 100K
Diamond Medallion
MVP Gold 75K
MVP Gold 100K
Don't have an Alaska Visa Card yet? No worries. You can apply for an Alaska status match now without a card. You'll automatically be enrolled for the status challenge when you do so. But, once you apply for and are approved for a Alaska Visa Card, Alaska will cancel your challenge and extend your elite status through December 31, 2024.
Alaska Airlines Visa® credit card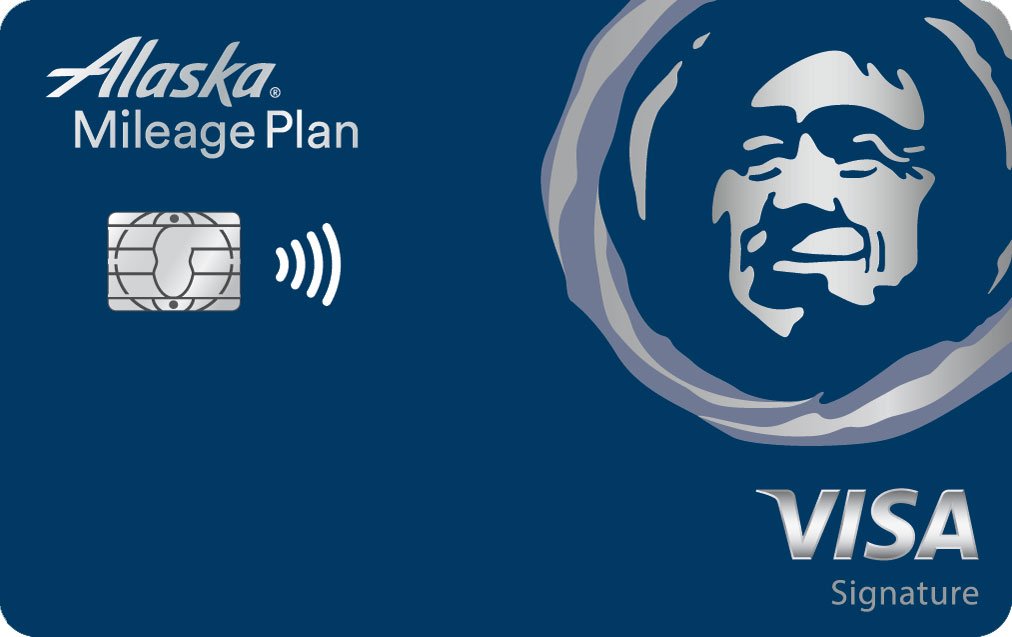 How to Apply
Alaska Airlines Visa® credit card
Annual Fee$95
Welcome Bonus LIMITED TIME ONLINE OFFER - 60,000 Bonus Miles! Get 60,000 bonus miles plus Alaska's Famous Companion Fare™ ($99 fare plus taxes and fees from $23) with this offer. To qualify, make $3,000 or more in purchases within the first 90 days of opening your account.
Earn unlimited 3 miles for every $1 spent on eligible Alaska Airlines purchases
Earn unlimited 2 miles for every $1 spent on eligible gas, EV charging stations, cable, streaming services and local transit (including ride share) purchases
Earn unlimited 1 mile for every $1 spent on all other purchases
Should You Requalify for Delta Elite Status Before Applying?
Ironically, Alaska structured this promotion in a way that incentivizes current Delta flyers to (re)qualify for Medallion elite status before applying.
Say you're currently a Delta Gold Medallion but haven't requalified yet for 2024. If you complete the status match now, you'll only get MVP Gold status. However, if you wait until after you requalify for Delta Gold and make sure to have an Alaska Visa Card, you'll get MVP Gold 75K.
If you aren't familiar with Alaska elite status tiers, the difference between "MVP Gold" and "MVP Gold 75K" may not sound like much. However, MVP Gold 75K offers significantly better perks — including:
125% bonus miles (vs. 100% bonus miles)
Premium class upgrades at boarding, except on saver fares (vs. having to book more expensive fares to get this perk)
First-class upgrades up to 120 hours before departure (vs. 72 hours)
Three free checked bags (vs. two)
Four Alaska lounge day passes (vs. none)
Perhaps the biggest difference is found when flying internationally. MVP Gold gets Oneworld Sapphire elites status vs. Oneworld Emerald elite status for MVP Gold 75K. Where Oneworld Sapphire elites get access to business-class lounges, Oneworld Emerald elites get first-class lounge access — even if you booked economy. If you're flying internationally through Los Angeles, London, Tokyo, Hong Kong, or other Oneworld hubs, the difference between these lounges is noteworthy.
Final Thoughts
If you're ready to bail on Delta, Alaska is ready to welcome you with open arms — particularly if you're willing to get an Alaska Visa Card.
Don't overlook the restriction that Alaska only allows one status match for the lifetime of a Mileage Plan account. Since this is such a generous status match, this is a great time to use that once-per-lifetime allowance — as long as you're actually going to switch to Alaska. I wouldn't recommend wasting your one Alaska status match if you aren't actually planning to fly Alaska Airlines.
AwardWallet Tip of The Day
Did you know that AwardWallet provides an award booking service through its partners? If you'd like the team to help book an award ticket using your points and miles, just 
submit a booking request
.
Show me how
Hide image
The comments on this page are not provided, reviewed, or otherwise approved by the bank advertiser. It is not the bank advertiser's responsibility to ensure all posts and/or questions are answered.