AwardWallet receives compensation from advertising partners for links on the blog. Terms Apply to the offers listed on this page. The opinions expressed here are our own and have not been reviewed, provided, or approved by any bank advertiser. Here's our complete list of Advertisers.
Booking yourself into a swanky Lufthansa First Class seat using points and miles is an aspiration for many in this hobby. Part of that may come from the fact that it's not the easiest award ticket to get. Here's how to book Lufthansa first class using miles, plus which routes are currently operating first-class products.
Plane Types with Lufthansa First Class
Since Lufthansa has retired its Airbus A380 aircraft, the only planes currently operating first class are Boeing 747s and a handful of reactivated A340s. The 747-8 aircraft are mostly operating out of Frankfurt, while the A340 aircraft are flying out of Munich (MUC) airport. In summer of 2023, we will see the A340s replaced with A350s featuring first class — also flying out of MUC.
So which aircraft are actually flying Lufthansa first class right now?
Lufthansa Boeing 747-8 Routes
Lufthansa operates its Boeing 747-8s out of Frankfurt (FRA) airport in Germany. Current routes are from Frankfurt to the following airports.
North America
Chicago (ORD)
Houston (IAH)
Los Angeles (LAX)
Mexico City (MEX)
Miami (MIA)
Newark (EWR)
New York (JFK)
San Francisco (SFO)
Washington Dulles (IAD)
Asia:
Bangalore (BLR) — from October to March
Beijing (PEK) — from October to April
Hong Kong (HKG) — from October to April
Mumbai (BOM) — from October to March
New Delhi (DEL)
Seoul (ICN) — ends in October 2022
Shanghai (PVG)
Singapore (SIN) — from October to April
Tokyo (HND) — starts in June 2022
Other regions:
Buenos Aires (EZE)
Johannesburg (JNB)
São Paulo (GRU)
First Class Seats on B747-8
There are 8 first-class seats on this aircraft, situated in rows 1-3 in the nose of the aircraft. Due to the curvature of the plane, seats are arranged as follows:
Airbus A340-600 Routes
Now that Lufthansa has resumed flying its A340-600s out of Munich airport, Lufthansa First Class is available on the following routes:
Boston (BOS) — ends on October 29, 2022
Los Angeles (LAX) — ends on October 29, 2022
New York (JFK) — ends on October 29, 2022
Starting in 2023:
Newark (EWR) — starting March 26, 2023
First Class Seats on A340-600
There are 8 first-class seats on the Lufthansa A340-600 aircraft. These are found in rows 1-2 of the aircraft, arranged in a 1-2-1 configuration.
Quirks for Booking Lufthansa First Class Using Miles
Now that we understand our options for flying in Lufthansa first class, let's look at using miles to get tickets. There are two quirks we need to understand.
No Advance Availability to Partners
Lufthansa offers its first-class seats to its own loyalty members first. Members of the Miles & More program can book Lufthansa first class seats using their miles as soon as availability is released.
Traditional thinking in this hobby has been that Lufthansa only releases first award space to partners 14-15 days before the flight. This can require some last-minute planning and a bit of luck to get a seat. That may be part of why people get so excited to fly Lufthansa first class using miles — the chase makes it more rewarding for many.
Back in August 2021, One Mile At a Time reported spotty availability for first class partner awards beyond 15 days. However, it seems this has gone away. At the time of writing, I could not find any partner award availability for Lufthansa First Class beyond 15 days.
Lufthansa's Own Program is a Mixed Bag
Since we know that Lufthansa Miles & More members can use miles to book first class seats at the earliest, it's worth examining this program.
Your miles expire 36 months from the date they are earned, and you can also pool miles with family members. These two features may give you enough time to amass miles and redeem for a first class seat, if advance booking is a priority for you.
While advance availability and a decent expiration policy are the positives, the negative is that there are no optimal transfer partners from the major currencies to Lufthansa Miles & More. The sole transfer option used to be sending Marriott Bonvoy points to Miles & More at a 3:1 ratio. However, even this transfer option was suspended in 2019.
This lack of transfer partners may make amassing sufficient miles for a first class redemption difficult in Lufthansa's own program.
Add to this the fact that the current welcome offer (60,000 miles) on the Miles & More® World Elite Mastercard® is nowhere near enough for a first class award redemption. Additionally, Lufthansa tacks heavy fuel surcharges to award bookings in its program. This is another reason why the negatives may offset the positives.
Best Programs to Book Lufthansa First Class Using Miles
When considering the "best", I will include 2 factors for eligibility:
Little or no fuel surcharges (cash portion is low)
Multiple options to amass miles in the account
These programs are quality options for booking Lufthansa first class with low cash requirements and the ability to amass miles easily in the account you want to use.
Avianca LifeMiles
Imagine we want to fly from Frankfurt (FRA) to San Francisco (SFO) in Lufthansa first class. LifeMiles has the lowest mileage requirement out of these 3 programs, and its cash requirement is fairly average.
For a non-stop flight in first class from Frankfurt (FRA) to San Francisco (SFO), you will need 87,000 LifeMiles. For taxes and fees, you'll pay $155.27.
LifeMiles has the following transfer partner options:
Air Canada Aeroplan
For our Frankfurt-San Francisco flight, Aeroplan will charge the 2nd-lowest mileage requirement. Its cash portion is the highest, coming in at $168 USD.
Aeroplan has the following transfer partner options:
You can gain Aeroplan points via the welcome offer on its credit card available to U.S. travelers: Aeroplan® Credit Card.
Aeroplan® Credit Card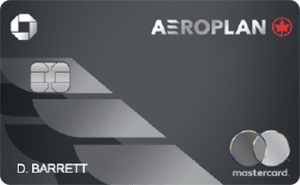 Apply Now
Aeroplan® Credit Card
Annual Fee$95
Welcome Bonus Earn 50,000 points after you spend $3,000 on purchases in the first three months your account is open.
Earn 50,000 points - that's $625 in travel value when redeemed with Pay Yourself Back®
$95 Annual Fee
Earn 50,000 points after you spend $3,000 on purchases in the first three months your account is open.
Earn 3x points for each dollar spent at grocery stores, on dining at restaurants, and Air Canada directly.
No foreign transaction fees.
Free first checked bag.
500 bonus points for every $2,000 you spend in a calendar month - up to 1,500 points per month.
Earn 1x point for each dollar spent on all other purchases.
Member FDIC
3x points on dining, including takeout and eligible delivery services
3x points at grocery stores
3x points directly with Air Canada
1x point on all other purchases
And four available to residents of Canada:
United MileagePlus
MileagePlus will charge the highest amount of miles on this Frankfurt-San Francisco flight option. However, cash requirements are the lowest with United.

In recent AwardWallet user redemptions, United MileagePlus miles have averaged 1.71¢ per mile for economy award bookings. Using this as a bare minimum, an extra 21,000 miles over Aeroplan is worth around $359 more in mileage costs. So, if all programs show the same availability and you have options with your points and miles, United would likely would be your last resort.
United MileagePlus has the following transfer partner options:
Chase Ultimate Rewards: 1 Ultimate Rewards point transfers to 1 United mile
Marriott Bonvoy: 3 Bonvoy points transfer to 1 United mile, plus you receive an additional 5,000 United mile for every 60,000 Marriott points transferred.
MileagePlus has a number of credit cards available to U.S. residents, which can boost your mileage balance:
Comparisons On Other Routes
Here are comparisons for using miles to book Lufthansa first class on other routes, in order to give a broader understanding of your best options:
Frankfurt-Bangalore (distance of 4,596 miles)

LifeMiles: 60,000 miles
United: 71,500 miles
Aeroplan: 90,000 miles

Frankfurt-São Paulo (distance of 6,085 miles)

Aeroplan: 100,000 miles
LifeMiles: 1100,000 miles
United: 125,000 miles
As you can see, which partner charges the fewest miles completely depends on the distance of the route you're flying. Where you're flying also matters since all of these programs use zones but divide the zones quite differently.
How to Find Availability
United's search engine will be your best bet. Even if we aren't booking through United, this should be your first stop for using miles to book a Lufthansa first class seat. This is because United's site has search features that Aeroplan and LifeMiles don't.
Here are the steps:
Go to United.com and click on the "advanced search" option.
You will be taken to this screen. Ensure that you choose "Miles" for your price, "Nonstop only" under your destination, and choose "First" for the cabin.
This will show you only non-stop flights — since we should be searching just for the route with Lufthansa First Class to start. Even if you will have a connection, such as starting in Vienna, going to Frankfurt, and then the first class flight to San Francisco, it's easiest to find the date with the first class flight first.

Once you find the most difficult piece (the first class flight available on miles), then you can search for the whole itinerary (with the connection.
Once you've found availability for your itinerary, you should be able to replicate it with LifeMiles or Aeroplan to compare award costs.
Bottom Line
Lufthansa is currently flying first class products out of Frankfurt (FRA) and Munich (MUC) airports. And you'll only find Lufthansa First Class on Lufthansa's 747-8i and A340-600 aircraft.
Finding Lufthansa First Class award availability using miles is not the easiest of feats, and that may be part of why it's so aspirational in the points and miles world. Lufthansa releases award availability to its own program well in advance, but partners typically have access only 15 days before the flight. Due to a lack of solid transfer partners and a lack of generous sign-up bonuses from credit cards, getting the required miles in your Miles & More account may be difficult. Then, you need to be willing to pay the costly surcharges.
Overall, the best options for "easy to accrue miles" plus "low cash costs" are Aeroplan, LifeMiles, and MileagePlus. Using these programs to book Lufthansa first class should be your best bet, but remember that you'll only have access to redemptions 15 days before the flight.
The comments on this page are not provided, reviewed, or otherwise approved by the bank advertiser. It is not the bank advertiser's responsibility to ensure all posts and/or questions are answered.