AwardWallet receives compensation from advertising partners for links on the blog. Terms Apply to the offers listed on this page. The opinions expressed here are our own and have not been reviewed, provided, or approved by any bank advertiser. Here's our complete list of Advertisers.
Points and miles fans may not be as familiar with the ways of redeeming Citi ThankYou Points as they might be with Chase Ultimate Rewards or Amex Membership Rewards. And it doesn't help that Citi's 14 airline partners are an eclectic mix of primarily international carriers. Only one Citi ThankYou airline partner is U.S.-based: JetBlue.
But that doesn't mean you can't use Citi ThankYou Points to fly on airlines you're familiar with. Many Citi ThankYou transfer partners allow you to book U.S.-based airlines. Even better, you can book some incredible redemptions on these flights. Let's take a look at some of the best domestic and short-haul international Citi ThankYou Point sweet spots.
Best Way To Get Citi ThankYou Points
The Citi Premier® Card is currently offering new cardholders the chance to earn 60,000 bonus points after you spend $4,000 in purchases within the first 3 months of account opening Plus, for a limited time, earn a total of 10 ThankYou® Points per $1 spent on hotel, car rentals, and attractions (excluding air travel) booked on the Citi Travel℠ portal through June 30, 2024. This is a great bonus for a credit card that charges an annual fee of just $95.
The Citi Premier is a keeper for the long term, thanks to high earning rates and valuable perks. Just taking advantage of the $100 annual hotel credit can more than offset the annual fee each year. You can read more about this and other perks in our full review of the Citi Premier.
Citi Premier® Card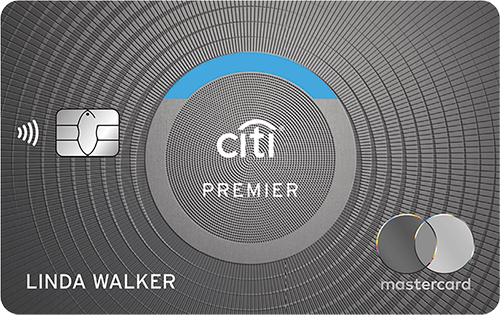 How to Apply
Citi Premier® Card
Annual Fee$95
Welcome Offer Earn 60,000 bonus ThankYou® Points after you spend $4,000 in purchases within the first 3 months of account opening Plus, for a limited time, earn a total of 10 ThankYou® Points per $1 spent on hotel, car rentals, and attractions (excluding air travel) booked on the Citi Travel℠ portal through June 30, 2024.
The Citi Premier card offers some of the top earning rates of any rewards card with an annual fee under $100. This card is best-in-class for rewards on air travel and hotel spending, and it tops our list of the best cards for
gas & fuel purchases
with a generous 3X ThankYou
®
Points.
60,000 point signup bonus worth $800 towards airfare through the ThankYou Travel Center, or potentially much more when transferred to airline partners
3X points per $1 on airfare and hotels and at gas stations, restaurants, and supermarkets
Annual Hotel Benefit: Save $100 off a single hotel stay of $500 or more (excluding taxes and fees) when you book through ThankYou.com
No foreign transaction fees
$95 annual fee
3X points per $1 spent on airfare, hotels, and at gas stations
3X points per $1 spent on dining at restaurants, including cafes, bars and lounges
3X points per $1 spent at supermarkets
1X points per $1 spent on all other purchases
JetBlue Award Flights Under 5,000 Points
Citi ThankYou Point collectors can book JetBlue award flights through JetBlue's own TrueBlue program. As a revenue-based award program, there's no limit to how cheap JetBlue award flights can get when using TrueBlue points. As an idea of what's available, I'm currently finding award flights between Los Angeles and Las Vegas for 4,200 points each way:
Or fly between Atlanta (ATL) and Fort Lauderdale (FLL) from 4,500 points:
Domestic United Flights From 6,500 LifeMiles
Per the LifeMiles award chart, United award flights within the U.S. start at 7,500 LifeMiles each way. However, certain routes price cheaper than this. The list of over 100 United routes pricing at 6,500 LifeMiles includes:
Los Angeles to San Francisco
Newark to Pittsburgh
Washington D.C. to Detroit
Denver to Grand Junction, Colorado
Another reason to keep LifeMiles in mind is its frequent transfer bonuses. In June 2023, you could get a 25% transfer bonus when transferring Citi ThankYou Points to LifeMiles. You can use future transfer bonuses to stretch your Citi ThankYou Points further through LifeMiles.
United Flights to Hawaii for Just 7,500 Turkish Miles
Any list of Citi ThankYou Points sweet spots would be incomplete without mentioning this incredible redemption option: Turkish Miles & Smiles charges just 7,500 miles each way for domestic U.S. flights on United — including Hawaii.
Most airline mileage programs treat Hawaii as a different region. However, Turkish doesn't differentiate Hawaii from the rest of the U.S. That means you can book flights from anywhere in the U.S. to Hawaii for just 7,500 miles:
Booking awards through Turkish Airlines can be a challenge. The website doesn't always show all available awards, meaning you might have to call or email a reservations office. But booking award flights at these rates is worth the hassle. Here are some tips for making this as painless as possible.
Related: The Best Points and Miles for Free Flights to Hawaii
Delta Flights Starting at 7,500 Virgin Points
To use Citi ThankYou Points to book Delta award flights, utilize the Virgin Atlantic Flying Club program. While the Virgin award chart for Delta flights was even more lucrative in the past, there's still plenty of value to be found. The new distance-based award chart prices Delta's nonstop flights at the following rates:
0–500 miles: 7,500 points
501–1,000 miles: 8,500 points
1,001–1,500 miles: 11,500 points
1,501–2,000 miles: 12,500 points
The flight distance is the only factor when pricing Delta awards through Virgin Atlantic. That means the shortest flights are going to be the lowest priced. And travelers have no shortage of options! AwardWallet dug into this sweet spot and found 382 Delta award routes that you can book for just 7,500 Virgin points — including some routes over 500 miles in distance, such as Detroit to New York-JFK.
Other sweet spots include short-haul international flights — as these are typically priced higher through region-based award charts. For example, you use just 8,500 Virgin points to fly from Atlanta to Montreal, Canada; Nassau, Bahamas; or Cancun, Mexico:
Or you can fly from Los Angeles to Cabo for just 8,500 Virgin points:
The downside to the Virgin program is that each flight segment is priced individually. That means connecting itineraries generally don't provide good value. You'll want to stick to nonstop flight options.
American Airlines Flights From 8,000 Qantas Points
Australian-based Qantas uses a distance-based award chart for flights on its partners. For flight routes up to 600 miles, you'll pay just 8,000 Qantas points. Flights between 601 and 1,200 miles jump to 12,000 Qantas points.
600 flight miles may not seem like very far. However, this sweet spot can come in handy on certain routes that wouldn't be fun to drive. For example, driving from Phoenix to Denver would take more than 12 hours. But you can book this two-hour flight for just 8k Qantas points:
Qantas only looks at the total flight distance of the route. You can book connecting itineraries and/or flights to Canada, Mexico, or the Caribbean at the same rates.
Bottom Line
As you can see, Citi ThankYou Points can be used to book a wide variety of domestic and short-haul international flights on many U.S. airlines. Maximizing the Citi Premier 60,000-point sign-up bonus becomes a case of choose-your-own-adventure.
Will you use the 60,000 points to book 14 JetBlue flights or eight Delta flights? Or perhaps you'd rather book four round-trip flights to Hawaii on United via Turkish Airlines. You can even mix and match between these ThankYou point sweet spots. The choice is up to you.
How do you plan to use 60,000 ThankYou points?
AwardWallet Tip of The Day
Did you know that you can track travel vouchers with AwardWallet? The next time you receive a travel voucher (e.g. $300 voucher valid for 1 year), you can save it in your AwardWallet profile and be notified before its expiration.
Show me how
Hide image
The comments on this page are not provided, reviewed, or otherwise approved by the bank advertiser. It is not the bank advertiser's responsibility to ensure all posts and/or questions are answered.