AwardWallet receives compensation from advertising partners for links on the blog. Terms Apply to the offers listed on this page. The opinions expressed here are our own and have not been reviewed, provided, or approved by any bank advertiser. Here's our complete list of Advertisers.
Offers for the American Express® Green Card, Ink Plus® Business Credit Card and Ink Bold® Business Credit Card are not available through this site. All information has been independently collected by AwardWallet and has not been reviewed or provided by the card issuer. Some offers may have expired. Please see our card marketplace for available offers.
All information about American Express® Green Card has been collected independently by AwardWallet
The topic of Airbnb can be a divisive topic in the award travel community. There are travelers who swear by it, while others swear never to use it. Some people argue it's damaging to housing markets, whereas plenty of homeowners see it as a great way to generate additional revenue from their assets. Regardless of how you feel about Airbnb, everyone can agree it has revolutionized the way the world travels.
While the basics of how to book an Airbnb are similar to booking a hotel, several unique features can make all the difference between having a good or a bad experience. Since I want you to have a good experience, I've created a guide centered on these unique features to demonstrate how to maximize their value.
How to Find and Book a Great Airbnb
Airbnb-Specific Search Criteria
The most important factor in how to find and book a suitable Airbnb is the ability to use search filters effectively. Airbnb has far too many properties available to display on a single search query. This means that, in order to see results for places you may actually want to stay, you'll have to narrow it down by selecting the criteria that the results need to include.
The basics include those you'd expect with any hotel reservation—like general location, number of beds, and maximum occupants. But in addition to the standard criteria, Airbnb offers several unique search filters that need to be considered. You will find these under the "More filters" pop-up menu on the home screen.
Access to a full kitchen — Having access to a fridge and full kitchen can be one of the key differences between an Airbnb and a standard hotel.
Washer/dryer in unit — Most hotels charge a lot for laundry services, making this another potential benefit of booking an Airbnb instead.
Assigned parking spot(s) — Unlike hotels, Airbnbs may or may not have access to a designated place to park. If this is something you'll need, it makes sense to filter for it.
A/C or heater — While centralized heating and air conditioning are relatively universal for hotels and Airbnbs in the U.S., this isn't always the case internationally.
Instant Booking vs. Host Approval — Instant Bookings give you the confidence that if you complete your booking request, your booking is confirmed instantly in your account. Conversely, if the property you're eyeing doesn't offer Instant Booking, your request to stay at a property will need to be approved by the host. This is an important consideration if you're booking last-minute and don't have time to wait for approval by the host.
SuperHosts — SuperHosts are some of Airbnb's most elite hosts. They've had a long track-record of stellar reviews and stays and have upheld some pretty stringent requirements to earn and maintain the title. This is all to say that if you book a property managed by a SuperHost, you are much more likely to have a good experience.
Read the Reviews
You might think this would be a given, but I'm here to tell you that ignoring reviews is the most common reason people have poor experiences with Airbnb. Never—repeat NEVER—book an Airbnb until you've taken the time to read all of the reviews. Previous guests are usually honest about the strengths and shortcomings of a property. You don't want to book a stay at a property unless you're completely satisfied with the reviews. 
Additionally, pay close attention to any Host responses to those reviews. Is the host open to criticism and making an effort to fix the issue? Or is the host hostile or passive-aggressive? The answer can give you great insights into whether you want to be a guest there… or not. 
Communicating with a Host
One of my favorite things about Airbnb is the fact that it encourages communication between hosts and guests. Even before booking a space, you can easily reach out to a host to discuss a property's amenities, availability, pricing issues, and any questions you might have.
Not only can this be helpful in the booking process, but it also can help make your Airbnb stay more personalized than a hotel stay. It also can open the door to some notable opportunities, particularly when it comes to negotiating a cheaper price. (I elaborate on this in the 'Pro Tips' section.)
There are several situations when having the ability to communicate with a host can be helpful:
Requesting property specifics that are missing from a listing page
Requesting or receiving check-in/check-out details
Communicating issues or questions during a stay
Seeking help with any problems post-checkout
A good host will always make an effort to respond to messages quickly and concisely. If any experience with a prospective host points to the contrary, you may want to consider a different property.
Maximize Earnings
Now analysis of how to book on Airbnb should overlook how to earn points during the booking. While Airbnb doesn't currently offer a loyalty program, you can still earn a ton of points on stays. Here are some of the best methods to maximize your purchase:
Like any other online purchase, the best strategy often involves stacking several methods per transaction. For instance, let's say I want to book a $1,500 Airbnb. I could first use my Ink Cash card to purchase $1,500 in Airbnb E-Gift Cards from Staples.com. Once I've received and loaded them onto my Airbnb profile, I could then utilize the British Airways Airbnb portal to book the property I'd already found.
This strategy would result in earning 7,500 Chase Ultimate Rewards Points + 3,000 British Airways Avios on one booking. With my baseline value of Ultimate Rewards points and Avios at 1.7¢ and 1.4¢ a piece, respectively, that would represent a whopping 11.3% return on my purchase.
Ink Business Cash® Credit Card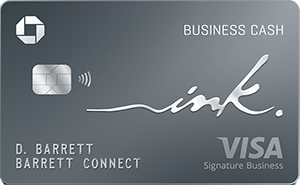 Apply Now
Ink Business Cash® Credit Card
Annual Fee$0
Welcome Bonus Earn $900 bonus cash back after you spend $6,000 on purchases in the first 3 months from account opening
Features a $900 cash back signup bonus, and you earn 5% cash back on a select range of business expenses on the first $25,000 spent each year.
Earn $900 bonus cash back after you spend $6,000 on purchases in the first 3 months from account opening
Earn 5% cash back on the first $25,000 spent in combined purchases at office supply stores and on internet, cable and phone services each account anniversary year
Earn 2% cash back on the first $25,000 spent in combined purchases at gas stations and restaurants each account anniversary year. Earn 1% cash back on all other purchases
Round-the-clock monitoring for unusual credit card purchases
With Zero Liability you won't be held responsible for unauthorized charges made with your card or account information.
No Annual Fee
Redeem rewards for cash back, gift cards, travel and more through Chase Ultimate Rewards®.
0% introductory APR for 12 months on purchases
Member FDIC
5% cash back on the first $25,000 spent in combined purchases at office supply stores and on internet, cable and phone services each account anniversary year
2% cash back on the first $25,000 spent in combined purchases at gas stations and restaurants each account anniversary year
1% cash back on all other card purchases with no limit to the amount you can earn
Using Gift Cards on Airbnb
When using gift cards for Airbnb bookings, there are a few things to keep in mind:
You can't make your booking until you've loaded all of your Airbnb gift cards to your Airbnb profile — Airbnb doesn't allow you to change your payment method once a booking has been made. If you intend to pay the full price of the reservation with gift cards, you'll need to have them loaded into your account before booking the property.

 

You can't use gift cards to pay for any booking of 28 days or longer — Any reservation of 28 days or more has to be paid with a credit card.

Use a card with travel insurance to cover at least a portion of the bill —

I usually buy enough gift cards to cover all but $5 or so of the total price. I'll then cover the remainder with my Chase Sapphire Reserve® to take advantage of the travel protection benefits it provides.
Protect Your Guest Rating
An important–yet often overlooked–aspect of the Airbnb platform is the ability for Hosts and Guests to review each other after every stay. As a Guest, this adds a new element compared to a hotel stay. Now you have a more present obligation to be a responsible and courteous guest, since poor reviews make it more likely you'll get rejected for future booking requests.
The best way to preserve your guest rating is by viewing every stay from the Host's perspective. What would you want from a guest that you were hosting in your property? Here are a few suggestions to get you started:
Ask your host's input on the check-in and check-out procedures if they don't preemptively share it. Showing your host that you care about their protocol is an easy way to get on their good side.
Take care of the property. This one should be common sense, but you'd be surprised at how many horror stories Airbnb hosts can share about guests breaking furniture, leaving stains on upholstery, and even stealing property.
Communicate any issues with your stay promptly, honestly, and clearly. Problems can happen with any kind of stay. 

You give the host the best chance to quickly and efficiently deal with it if you share these issues immediately.

Review the host's rules clearly. Different neighborhoods can have different rules, and the host should have listed rules about the property. Ensure you read these and follow them clearly. Not doing so can affect your rating and even create fines from the city against the property owner.
Pro Tips
You can (and should) bargain for your Airbnb's price.
You can communicate with a host before making a reservation. This ability means that—depending on your comfort level—you can bargain for a better price. This is especially effective for stays booked VERY last minute.
For instance, if you're going through properties that are available for a same-day or next-day arrival, they're likely to sit empty if you don't book them. No host wants their properties to be sitting empty. Make a reasonable offer, and if it works for the host, you might get yourself a great deal. This also works well for stays of a week or longer, where a lot of hosts will offer discounts for extended bookings.
Use Google Maps to pinpoint a property's address.
As you learn how to book Airbnb properties, you'll notice a quirk. For a lot of listings, you won't know the exact address of a property until after you've booked it. Depending on what kind of trip you'll be on, this may or may not matter.
Either way, there's a trick to finding an Airbnb's address, assuming that the listing page has a picture of the outside of the property. Use Google Maps' "street view" mode to peruse the neighborhood of the listing. This process is a little time consuming, but it can save you when you needed to confirm that a property is within walking distance of a specific point of interest.
Always book with SuperHosts (with a few exceptions).
SuperHost (and Airbnb Plus / Airbnb Luxe) properties are typically your safest bets for a great experience. For the vast majority of your stays, you should stick with these properties.
With that said, there are a lot of great hosts that simply haven't managed to earn the "SuperHost" title yet. If you are not averse to a little adventure, some Hosts will offer fantastic discounts on their properties for the first few people to book them. Since they need to raise their review counts to list higher on Airbnb's search results, they'll often offer 15-20% off. (This is also true for SuperHosts with a new addition to the collection of properties they manage.)
Use Neighborhood Scout to scope out an Airbnb's neighborhood before booking.
As Airbnbs are typically private properties, they tend to be located in more residential areas than hotels. If you're having doubts about the neighborhood that an Airbnb is located in, you can search that neighborhood at Neighborhood Scout. They'll give you all kinds of useful information about the area.
Read between the lines on common Airbnb descriptor words.
As you learn how to book on Airbnb, you'll notice that listings tend to use a vocabulary of code words to describe their spaces. It's pretty hilarious once you start to see the pattern. Some of these code words include:
cozy or quaint = small
up and coming = rough-er neighborhood
comfortable = worn-in
trendy = (who knows?!)
Anyway, be on the lookout for these ambiguous descriptors and try to read between the lines.
Beware of multiple properties with the same photos.
Corporate Airbnbs have become more common recently, and you'll often find that the company (host) managing these spaces will use the same photos with generic furniture for several listings. I try to avoid these listings. I don't feel comfortable booking some place where the images aren't the EXACT space I'm staying in. 
Always use a credit card with travel insurance.
With credit cards providing free travel insurance, even paying a fraction of the bill on the card can activate the coverage. For this reason, I always use my Chase Sapphire Reserve® to pay for part of every Airbnb.
Cancellations and Refunds
Airbnb hosts can set cancellation policies, and these vary from very friendly to really strict. Since these can vary, it's worth understanding how to find the cancellation policy. Airbnb has a guide to finding this information, pointing out how to find it before booking, after booking but before check-in, in extenuating circumstances, or if you're the host and need to cancel.
If you cancel before check-in, you should receive a refund on any applicable cleaning fees, plus eligible refund amounts depending on the host's policy. Airbnb also charges a service fee (rates vary) that you will pay when confirming a reservation. If you cancel before check-in, this fee is refundable. Airbnb says so here. However, data points show that Airbnb will only refund this fee 3 times in a rolling 12-month period. Also, you typically need to ask for this fee to be refunded. It's not always automatic.
Final Thoughts
Traveling can be intimidating enough on its own. One of the perks of booking a hotel is that it can provide consistency. Where Airbnb shines, however, is how it can offer other valuable traits for your trip, like unique experiences and interactions with locals. Both options have a place, depending on the circumstances of your travel.
There is an unmistakable learning curve to learning how to book Airbnb. However, if you're willing to put some effort into the process, the payout can be a unique, personalized, and unforgettable travel experience. Whether you're looking to save money or have a memorable experience, Airbnb might be exactly what your vacation needs.
Are you a fan of Airbnb?
AwardWallet Tip of The Day
Did you know that you can track travel vouchers with AwardWallet? The next time you receive a travel voucher (e.g. $300 voucher valid for 1 year), you can save it in your AwardWallet profile and be notified before its expiration.
Show me how
Hide image
The comments on this page are not provided, reviewed, or otherwise approved by the bank advertiser. It is not the bank advertiser's responsibility to ensure all posts and/or questions are answered.