AwardWallet receives compensation from advertising partners for links on the blog. Terms Apply to the offers listed on this page. The opinions expressed here are our own and have not been reviewed, provided, or approved by any bank advertiser. Here's our complete list of Advertisers.
Offers for the JetBlue Plus Card and JetBlue Business Card are not available through this site. All information has been independently collected by AwardWallet and has not been reviewed or provided by the card issuer. Some offers may have expired. Please see our card marketplace for available offers.
Earning elite status with an airline can undoubtedly make your flying experiences more enjoyable. Besides earning extra miles on paid flights, it can add prioritized services, seat upgrades, and improved airport experiences — including lounge access and priority boarding.
Unfortunately, receiving frequent flyer elite status can also be a somewhat paradoxical experience. While you need elite status to improve your travel experience, the airline only grants it after you've served your time and flown thousands of miles.
Thankfully, there is a solution.
Some airlines provide pathways to elite status (or the benefits of elite status) without flying even a mile. This post will explore some of these methods for each of the major airline frequent flyer programs. We'll have you on your way to the pointy end of the plane in no time.
Alaska Airlines Mileage Plan
Alaska is one of our favorite mileage programs. As the last U.S. airline with a mileage-based rewards-earning program, Alaska also partners with a diverse portfolio of airlines. Even better, Alaska joined the Oneworld Alliance in 2021. So, you can now enjoy your Mileage Plan elite status on more than a dozen other airlines.
Mileage Plan members can achieve elite status without flying via a couple of other methods:
Receive Gifted Status — Mileage Plan members who earn MVP Gold 75K receive the ability to nominate someone for MVP status. So, if a friend or a family member has MVP Gold 75K, they can gift you status without needing to fly to earn it!
Status match — Alaska has a dedicated elite status match program. Elite members from 9 North American airlines can match their elite status up to MVP Gold 75K. It's possible to earn some of these partner statuses without flying — meaning Alaska elite status is likewise possible without flying.
American Airlines AAdvantage
American Airlines completely overhauled how AAdvantage members earn status starting in 2022. Rather than having multiple elite status requirements, now you only need to track your Loyalty Points. Here's the short version of what you need to know:
You earn 1 Loyalty Point for every Base Mile that you earn
Base Miles come from flying, credit card spending, eShopping portal, dining rewards, SimplyMiles, and other eligible partners.
Elite status level requirements (starting March 1, 2023):
Gold — 40,000 Loyalty Points
Platinum — 75,000 Loyalty Points
Platinum Pro — 125,000 Loyalty Points
Executive Platinum — 200,000 Loyalty points
Earning American Airlines AAdvantage status without flying
Dining rewards, shopping portals, and SimplyMiles — earning Loyalty Points towards elite status through SimplyMiles, shopping portals, and dining rewards is a great feature of AA's newly revamped program.
Credit card spending — the miles earned from welcome offers do not count towards elite status. However, AA miles you earn from regular spending do count towards elite status. Note that any bonus miles earned from category spending don't count toward Loyalty Points. You'll earn just one Loyalty Point per dollar spent. Thus, $40,000 of credit card spending would yield 40,000 Loyalty Points — and that's AAdvantage Gold status.
Methods that don't earn Loyalty Points:
Transferring bank points to AAdvantage from Marriott Bonvoy — or other transfer partners, if they were to exist.
Miles from buying, gifting, and transferring from other members.
Miles earned through Bask Bank.
Any miles that are considered "bonus" miles — including shopping portal bonuses, dining program new member bonuses, credit card spending bonuses, etc.
Things that you cannot earn without flying:
Other paths to AAdvantage elite status
American Airlines is known for periodically gifting elite status to non-elite members. Keep an eye on your email for an invite.
In the past, Hyatt Globalists have gotten free AAdvantage Executive Platinum elite status. More recently, Hyatt elite members have gotten an elite status fast-track option.
Non-elite members can use Instant Status Pass to challenge for AAdvantage elite status. While you start off with some level of elite status, you'll need to meet certain Loyalty Point thresholds every four months to keep it.
Get elite-like perks through AAdvantage credit cards
Alternatively, another path to elite-like perks is the benefits offered by various AAdvantage-cobranded credit cards. For example, the Citi® / AAdvantage® Platinum Select® World Elite Mastercard® (review) gives cardholders:
free first checked bags on domestic itineraries for the cardholder and up to 4 companions
preferred boarding
a 25% discount on inflight food and beverages.
Even better, the Citi® / AAdvantage® Executive World Elite Mastercard® (review) offers all that plus priority boarding, priority security screening, TSA PreCheck application fee credit, and a full Admirals Club membership! With card benefits like those, who needs elite status?
Delta Air Lines SkyMiles
Delta is one of the best airlines for earning elite status without flying.
To earn Delta Medallion Status, you're required to meet specific thresholds on two metrics in a calendar year: Medallion Qualifying Miles (MQMs) and Medallion Qualifying Dollars (MQDs).
Delta waives the MQD requirement for up to Platinum Medallion for those who spend $25,000 on Delta co-branded credit cards in a calendar year. For members who can spend $250,000 per year, Delta will waive the MQD requirement up to top-tier Diamond Medallion Status!
Moreover, Delta allows members to earn MQMs for meeting certain Status Boost spending thresholds on the following cards:
(Effective 1/1/24, the Status Boost benefit and MQD benefit will no longer be available, and there will be a new way to earn toward Medallion Status with the Delta cards – Learn more.)
Put together, and it's possible for Delta cardholders to earn top-tier status without stepping foot on an airplane! Here are some of the ways you could earn Delta Medallion status from Delta cards:
Earn Medallion Status using Delta SkyMiles Credit Cards
Credit Cards and MQM Required
Earn Silver Medallion Status (25K MQMs)
One-Card Strategy
• 30,000 MQMs - $60K annual spend on Delta Reserve
Earn Gold Medallion Status (50K MQMs)
One-Card Strategy
• 60,000 MQMs - $120K annual spend on Delta Reserve
---
Multi-Card Strategy
• 20,000 MQMs - $50K annual spend on Platinum Delta Amex
• 30,000 MQMs - $60K annual spend on Delta Reserve
Total: 50,000 MQMs/$110,000 spend
Earn Platinum Medallion Status (75K MQMs)
Multi-Card Strategy
• 60,000 MQMs - $120K spend on Delta Reserve
• 15,000 MQMs - $30K spend on Business Delta Reserve
Total: 75,000 MQMs/$150,000 spend
Earn Diamond Medallion Status (125K MQMs)
Multi-Card Strategy
• 10,000 MQMs - $25K annual spend on Platinum Delta Amex
• 60,000 MQMs - $120K spend on Delta Reserve
• 60,000 MQMs - $120K spend on Business Delta Reserve
Total: 130,000 MQMs/$265,000 spend
This would surpass the required $250,000 in spending to get the MQD waiver for Diamond Medallion elite status.

Effective 1/1/24, the Status Boost benefit and MQD benefit will no longer be available, and there will be a new way to earn toward Medallion Status with the Delta cards - Learn more.
Lastly, SkyMiles members can also receive Medallion status by participating in a status match challenge. For these, Delta awards you an equivalent status for 90 days while offering a path to retain it.
JetBlue TrueBlue
For years, JetBlue TrueBlue had one elite tier, called 'Mosaic'. But, in spring 2023, JetBlue will be revamping its loyalty program with four levels of "Mosaic" elite status tiers.
All tiers of Mosaic get the following benefits:
First two checked bags free
Free same-day flight changes
Access to "Even More" seats at check-in (Mosaic 2 members can confirm at booking)
Complimentary wine, beer, and liquor
Priority boarding
Expedited security (in select airports)
Dedicated Mosaic customer service line
At Mosaic 3 status, members receive four certificates for complimentary seat upgrades into Mint. And that's great news as JetBlue Mint is perhaps the best domestic business-class product. At Mosaic 4 status, you receive two additional Mint upgrade certificates and four one-way BLADE helicopter transfers between Manhattan and JFK or EWR.
JetBlue occasionally offers status match promos, which you can find on its promotions page.
However, the easiest way of qualifying for Mosaic status is via JetBlue co-branded credit cards. You'll earn Mosaic 1 elite status for one year by spending $50,000 in one calendar year on either card:
Or, upgrade to the following elite statuses by spending on these JetBlue co-branded cards:
$100,000 in eligible purchases: Mosaic 2 elite status
$150,000 in eligible purchases: Mosaic 3 elite status
$250,000 in eligible purchases: Mosaic 4 elite status
United Airlines MileagePlus
Unlike Delta, United doesn't offer any methods of earning elite status through spend on co-branded credit cards alone. However, the United Club℠ Infinite Card (review) from Chase, United's premium card product, does provide several benefits that mimic United elite status—including free bags, complimentary upgrades on award tickets, and a United Club membership.
United Club℠ Infinite Card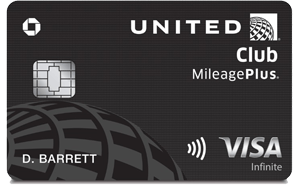 Apply Now
United Club℠ Infinite Card
Annual Fee$525
Welcome Bonus Earn 80,000 bonus miles after you spend $5,000 on purchases in the first 3 months from account opening.
The United Club Infinite is the top-tier United co-brand card, and offers some great perks like United Club℠ membership, priority check-in, security screening (where available), boarding and baggage handling privileges. If your not an elite, holding this card means you'll be treated like one of United's most loyal and valuable customers. If you already hold MileagePlus Premier status, the card also grants access to Complementary Premier Upgrades on United flights.
Earn 80,000 bonus miles after qualifying purchases
Earn 4 miles per $1 spent on United® purchases
Earn 2 miles per $1 spent on all other travel and dining
Earn 1 mile per $1 spent on all other purchases
Free first and second checked bags - a savings of up to $320 per roundtrip (terms apply) - and Premier Access® travel services
10% United Economy Saver Award discount within the continental U.S. and Canada
Earn up to 8,000 Premier qualifying points (500 PQP for every $12K you spend on purchases)
Member FDIC
Earn 4 miles per $1 spent on United® purchases
Earn 2 miles per $1 spent on all other travel
Earn 2 miles per $1 spent on dining
Earn 1 mile per $1 spent on all other purchases
If you have elite status with another airline, you can use United's elite status match-challenge to shortcut your way to United elite status. Or, you can get United Silver elite status by being a Marriott Bonvoy Titanium Elite member.
Related Tip: Marriott Bonvoy elite status also qualifies you for reciprocal benefits with Emirates Skywards via its Your World Rewards program.
Southwest Rapid Rewards
Southwest offers four co-brand credit cards that allow cardholders to earn A-List or A-List Preferred status through spending:
Each of these cards earns 1,500 tier-qualifying points for every $10,000 spent on the card—with no cap on the total number of TQPs you can earn.
While not a traditional elite status, the Companion Pass is another worthy goal for frequent Southwest travelers. It won't necessarily elevate your airport or flying experience, but it (potentially) delivers far more value. Plus, it's possible to earn it without a single flight!
Rapid Rewards members need to accumulate 135,000 Companion Pass Qualifying Points in a year to earn a Southwest Companion Pass. Sure, at first that sounds like a ridiculously tall order. Thankfully, a lot of different kinds of points qualify, including those earned from:
Related Post: How to Earn a Southwest Companion Pass
Lastly, Southwest offers a well-known status match challenge. You can match most other U.S.-based carriers' status for a few months with the ability to extend it for a year.
Final Thoughts
American Airlines comes out on top if you're looking for the easiest way to spend toward airline elite status. You can spend just $40,000 on an American Airlines card and get AAdvantage Gold elite status without stepping foot on a plane.
However, perhaps a more important takeaway is that you don't necessarily need airline elite status to improve your travel experiences. In many cases, airline credit card benefits largely mirror the benefits offered to elite members. Plus, it's much easier to justify paying an annual fee than to dedicate $30,000 of spending (or more) to one airline's cards.
Lastly, anyone interested in earning elite status the "easy way" must stay informed on current status match opportunities. These can often transform one elite status into many, delivering a far better return for earning (or manufacturing) the first.
Got any tips on earning elite status without flying the miles? Let us know in the comments.
AwardWallet Tip of The Day
Did you know you can order an
AwardWallet OneCard
with up to 30 of your loyalty accounts printed on it? The card is only $10 and is shipped free of charge anywhere in the world. Plus, you'll get a bonus
Balance Watch credit
when paying for your OneCard.
Show me how
Hide image
The comments on this page are not provided, reviewed, or otherwise approved by the bank advertiser. It is not the bank advertiser's responsibility to ensure all posts and/or questions are answered.